NEW 2018 NISSAN Rogue
for sale at Morlan Nissan, Dexter, MO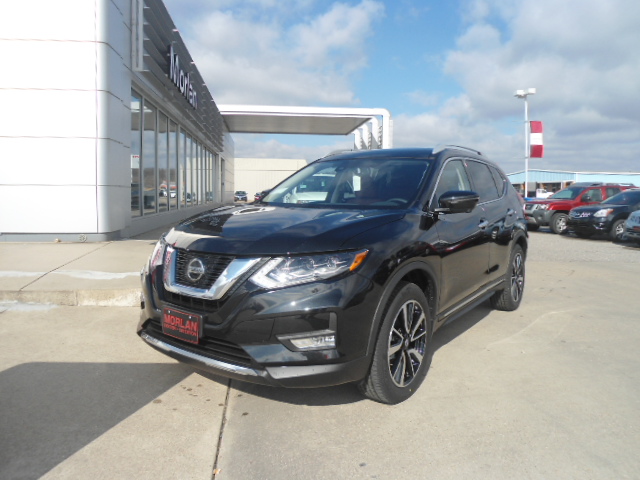 MSRP:
$36,955
Manufacturer Suggested Retail Price (MSRP) is the cost of this vehicles as equipped. Does not include taxes, license, destination, registration, and other government fees.
DEALER REBATES:
- $2,821
$2,821 Morlan Nissan Rebates
Adjusted Cost: $34,134
FACTORY REBATES:
- $1,250
$750 NISSAN CUSTOMER CASH
$500 HOLIDAY BONUS CASH
VEHICLE NET COST:
$32,884
[*] $4,071 OFF MSRP -- Rebates as offered for well-qualified buyers taking delivery directly from Morlan Nissan in Dexter MO. See dealer for details. Offers expire: 05/31/2018 23:59:59
contact dealer
for this model
EXTERIOR COLOR:
Magnetic-black
VEHICLE SHOPPING TOOLS:






DEALER COMMENTS:
Like many of the compact crossovers on the market today, the Nissan Rogue seeks to provide the all-weather capability and commanding driving position of an SUV, along with the maneuverability and fuel efficiency of a typical car. It does this quite well, and it also adds bold styling to make it desirable for its form as well as its function.So if you're looking for something fun and sporty to drive, stop in today and check out the Nissan Rogue!!
contact dealer
for this model