NEW 2018 NISSAN Sentra
for sale at Morlan Nissan, Dexter, MO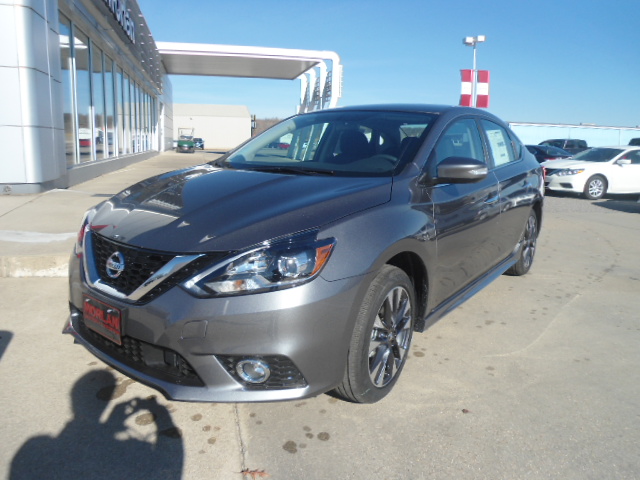 MSRP:
$22,475
Manufacturer Suggested Retail Price (MSRP) is the cost of this vehicles as equipped. Does not include taxes, license, destination, registration, and other government fees.
DEALER REBATES:
- $1,547
$1,547 Morlan Nissan Rebates
Adjusted Cost: $20,928
FACTORY REBATES:
- $2,000
$1,000 NISSAN CUSTOMER CASH
$1,000 MIDWEST REGION CUSTOMER CASH
VEHICLE NET COST:
$18,928
[*] $3,547 OFF MSRP -- Rebates as offered for well-qualified buyers taking delivery directly from Morlan Nissan in Dexter MO. See dealer for details. Offers expire: 03/31/2018 23:59:59
contact dealer
for this model
EXTERIOR COLOR:
Gun-metillac
VEHICLE SHOPPING TOOLS:






DEALER COMMENTS:
The Nissan Sentra offers straightforward practicality and an appealing price. There's plenty of cargo space and lots of room for passengers. It's also an easy car to live with thanks to simple controls and a smooth driving experience. If you're looking for dependability and comfort, check out the new Sentra!!!
contact dealer
for this model