NEW 2018 NISSAN Maxima
for sale at Morlan Nissan, Dexter, MO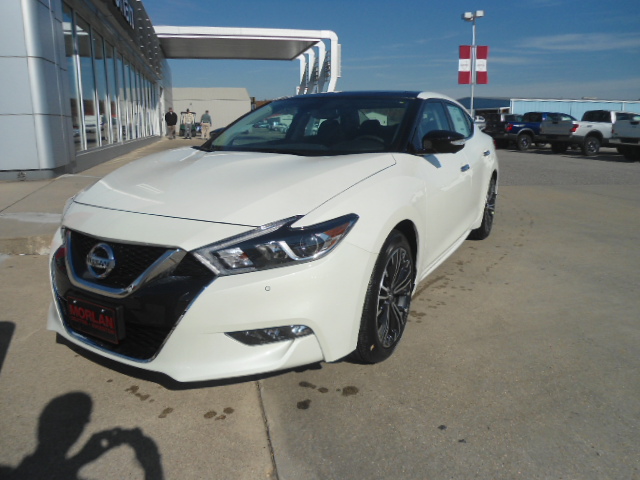 MSRP:
$43,370
Manufacturer Suggested Retail Price (MSRP) is the cost of this vehicles as equipped. Does not include taxes, license, destination, registration, and other government fees.
DEALER REBATES:
- $3,868
$3,868 Morlan Nissan Rebates
Adjusted Cost: $39,502
FACTORY REBATES:
- $2,500
$2,000 NMAC CUSTOMER CASH
$500 NISSAN BONUS CASH
VEHICLE NET COST:
$37,002
[*] $6,368 OFF MSRP -- Rebates as offered for well-qualified buyers taking delivery directly from Morlan Nissan in Dexter MO. See dealer for details. Offers expire: 06/30/2018 23:59:59
contact dealer
for this model
EXTERIOR COLOR:
Pearl-white
VEHICLE SHOPPING TOOLS:






DEALER COMMENTS:
Just because you want a car that's exciting, refined and stylish doesn't mean you have to pay for a true luxury sedan. The Nissan Maxima is a step above the typical family sedan experience but still reasonably affordable. Its modestly sized interior and non-luxury badge may be issues given its price, but we ultimately think you're going to like the niche-oriented Maxima.
contact dealer
for this model